This is San Francisco on fentanyl.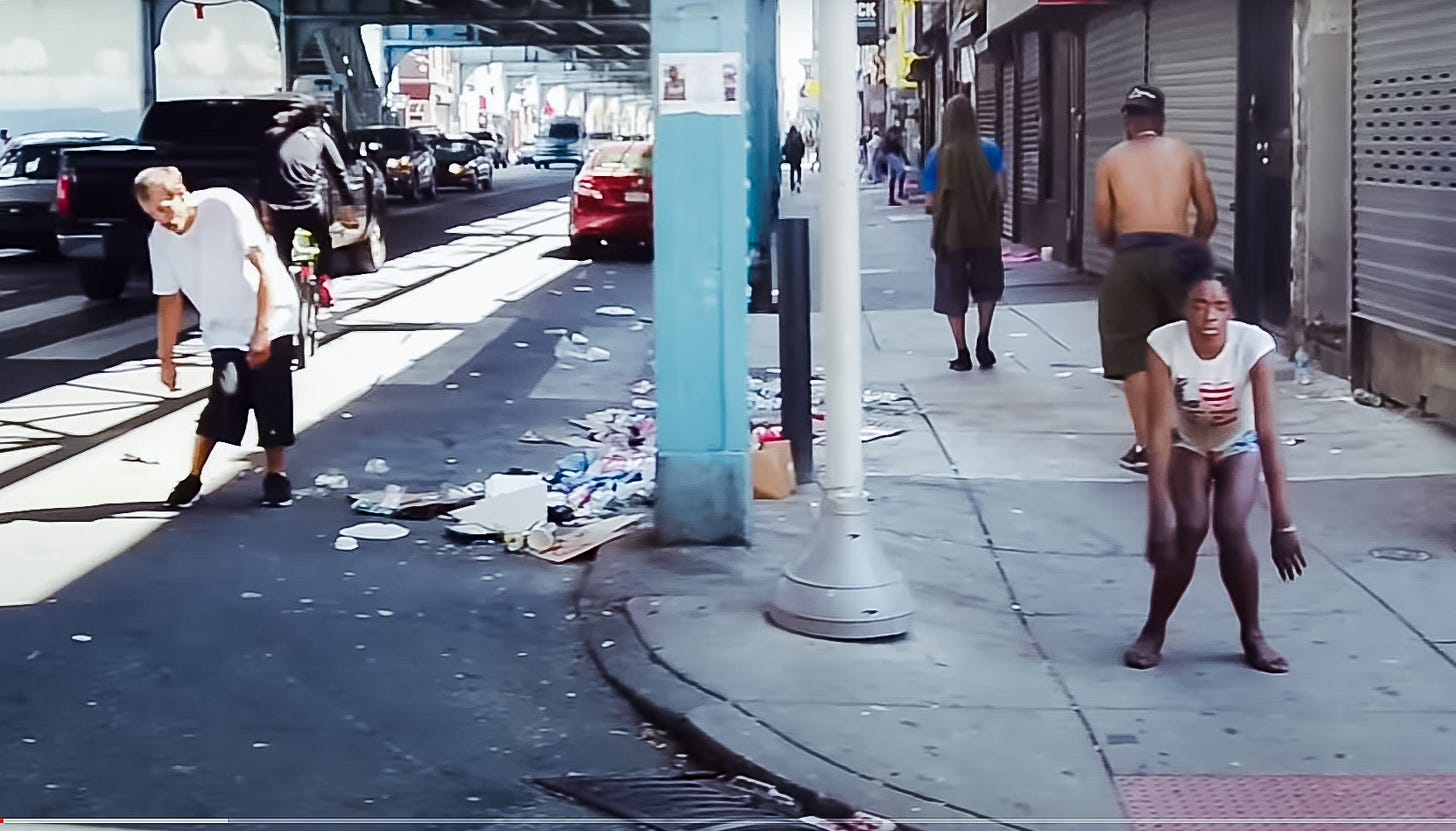 "For over a decade, the city of San Francisco has been carrying out an experiment. What happens when thousands of drug addicts are not only permitted to use heroin, fentanyl and meth publicly, but also enabled to do so? The results are in: hundreds of them die annually. Last year, 712 people in San Francisco died from drug overdoses or poisoning, and this year a similar number are on track to do so.
"Worse, cities around the country, from Seattle and Los Angeles to Philadelphia and Boston, have been copying San Francisco's approach. Partly as a result of these supposedly progressive policies, 93,000 people in the US died in 2021 from illicit drugs, a more than five-fold increase from the 17,000 people killed by illicit drugs in 2000."
……
"According to critical race theorist Ibram Kendi, whose views are shared by San Francisco's progressive policymakers, policies that result in racial disparities are themselves racist. As a result, progressives should view harm reduction-only policies, including Housing First, as racist.
"Indeed, San Francisco is engaged in an unethical refusal to mandate proven medical treatment to drug addicts that is no different from the denial of medical treatment to syphilis sufferers by US government researchers in Tuskegee, Ala., between 1932 and 1972. In those infamous, racist experiments, US health and medical professionals denied penicillin to African American men long after it became clear, in 1947, that the antibiotic saved lives."
More is at https://michaelshellenberger.substack.com/p/more-black-americans-died-from-san