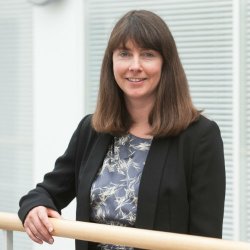 Authoritarians don't like difference, complexity and diversity, which is associated with space
Conservatives don't like change, which is measured over time
And Stenner thinks it is insane to exclude the one third of the population that does not like complexity and diversity, the potential authoritarians, from political discourse.
For many people modern life overwhelms: one third of humanity does not like change, diversity, variety, multiple ethnicities and religions, it is a largely heritable condition, and cannot be eradicated by education and propaganda. Liberal democracy has exceeded the capacity of a large segment of people to tolerate, says Stenner.
https://www.bbc.co.uk/sounds/play/m000y7sq 
Loss of a sense of shared values is the bugaboo of authoritarians. Reminding them constantly about diversity drives them up the wall. Patriotism unites, diversity divides. Deal with it.